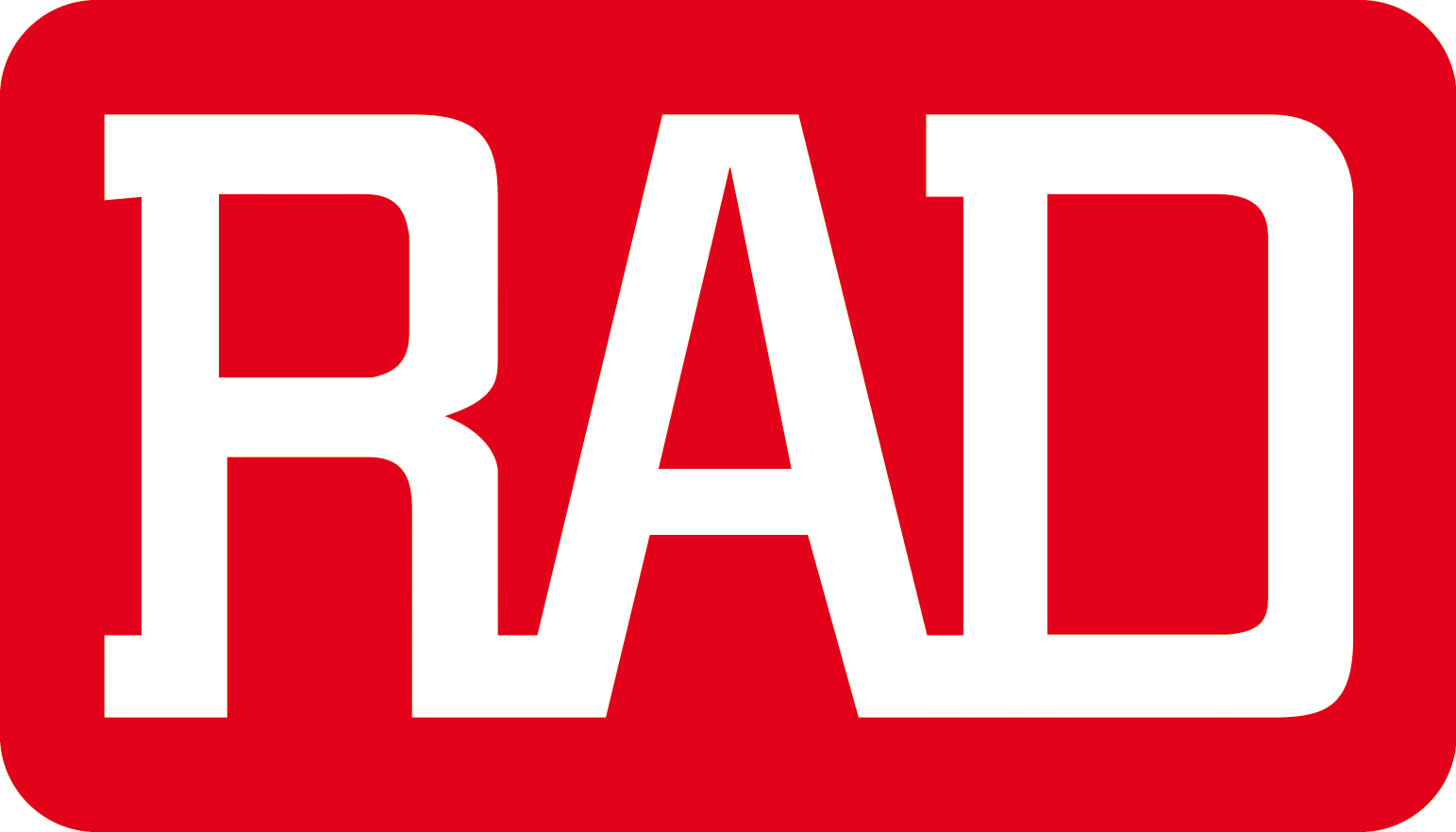 ASMi-52 2/4-Wire SHDSL Modem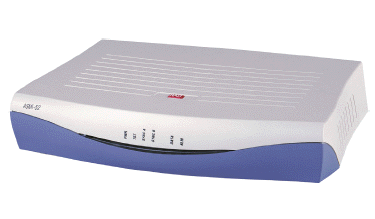 ASMi-52 from RAD is an SHDSL modem that operates in full-duplex mode over 2-wire and 4-wire lines. Multiple data rates in the range of 64 to 4608 kbps are supported. The data rates of the ASMi-52 depend on the line interface, DTE interface types, and operating clock modes. ASMi-52 employs standard SHDSL TC-PAM technology to extend the transmission range (see Table 1 of the data sheet), thus enabling carriers to reach more customers at lower costs.The following DTE interfaces are available on the ASMi-52: X.21, V.35, RS-530, and G.703/G.704 E1 or T1. For LAN to-LAN connectivity using SHDSL technology, the modem supports a built-in 10/100BaseT bridge Ethernet port with VLAN support (IR-ETH/QN for card versions), or an IP router (IR-IP). When equipped with two interfaces, the standalone ASMi-52 units combine user traffic over the SHDSL link. The following DTE combinations are available:
- Serial Port (V.35, X.21, RS-530) + LAN
- E1 + LAN
- E1 + serial port (V.35, X.21, RS-530)
Note: T1 multiplexer units are not available.

A 4-wire line interface ASMi-52 modem can be configured to operate over 2-wire lines. The ASMi-52 uses an Embedded Operation Channel (EOC) for controlling and monitoring the remote unit. The management channel uses SHDSL overhead bits in compliance with ITU-T G.991.2 requirements, operating without interfering with the data transmission. ASMi-52 units operate opposite centrally located LRS-52 and ASMi-52CD/ASMi-52CQ cards installed in a LRS-24 rack. (see Figure 1 of the data sheet).

User-configurable low-speed mode is available for units with serial and LAN interfaces. In this mode ASMi-52 supports 64/128 kbps (2-wire) and 128/256 kbps (4-wire) data rates when operating opposite devices with E1 DTE interface. The maximum data rate in the low-speed mode is 2048 kbps. Up to eight SHDSL repeaters can be installed in line to increase the operation range of E1 based modems. ASMi-52 provides basic management of the repeaters. The minor and major alarms can be relayed to a remote alarm device via an optional terminal block port.

ASMi-52 VLAN priority enhances the QoS by enabling prioritization of the LAN packet to the DSL line according to four levels of VLAN priorities. The user can enable or disable the VLAN priority, and each VLAN tag priority (0–7) can be configured to one of four classes of priority level. BER test can be performed by the multiplexer units on each serial interface. The BERT generates and receives four different test patterns. The ASMi-52 modem provides high-voltage line protection in compliance with ITU K.21 and UL1950 requirements.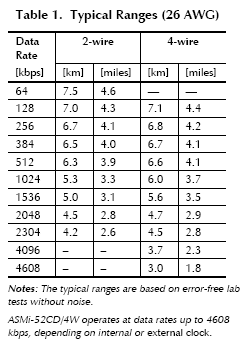 ASMi-52 CARDS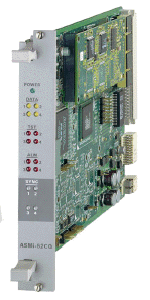 The ASMi-52CD card includes two SHDSL modems that operate over 4-wire lines and support a
wide range of serial, E1 and Ethernet interfaces.

The ASMi-52CQ card contains four SHDSL modems that operate over 2-wire lines. It supports serial, Ethernet, and E1/T1 interfaces.

The ASMi-52CD and ASMi-52CQ cards support internal, external and system timing modes.

ASMi-52 Management

Supervision and configuration activities are performed using an ASCII terminal, IP hosts using the Telnet protocol, Web-based ConfiguRAD, or RADview-EMS, (Java-based, modular, client-server, scalable element management system), providing secure configuration and fault management capabilities. The terminal port supports a dial-up modem connection for remote management of ASMi-52 over telephone lines. SNMP management can be performed via a 10/100BaseT port or dedicated E1/T1 timeslot.

Notes: When ASMi-52 is ordered only with the 10/100BaseT port, it is used to transfer the user and management data.