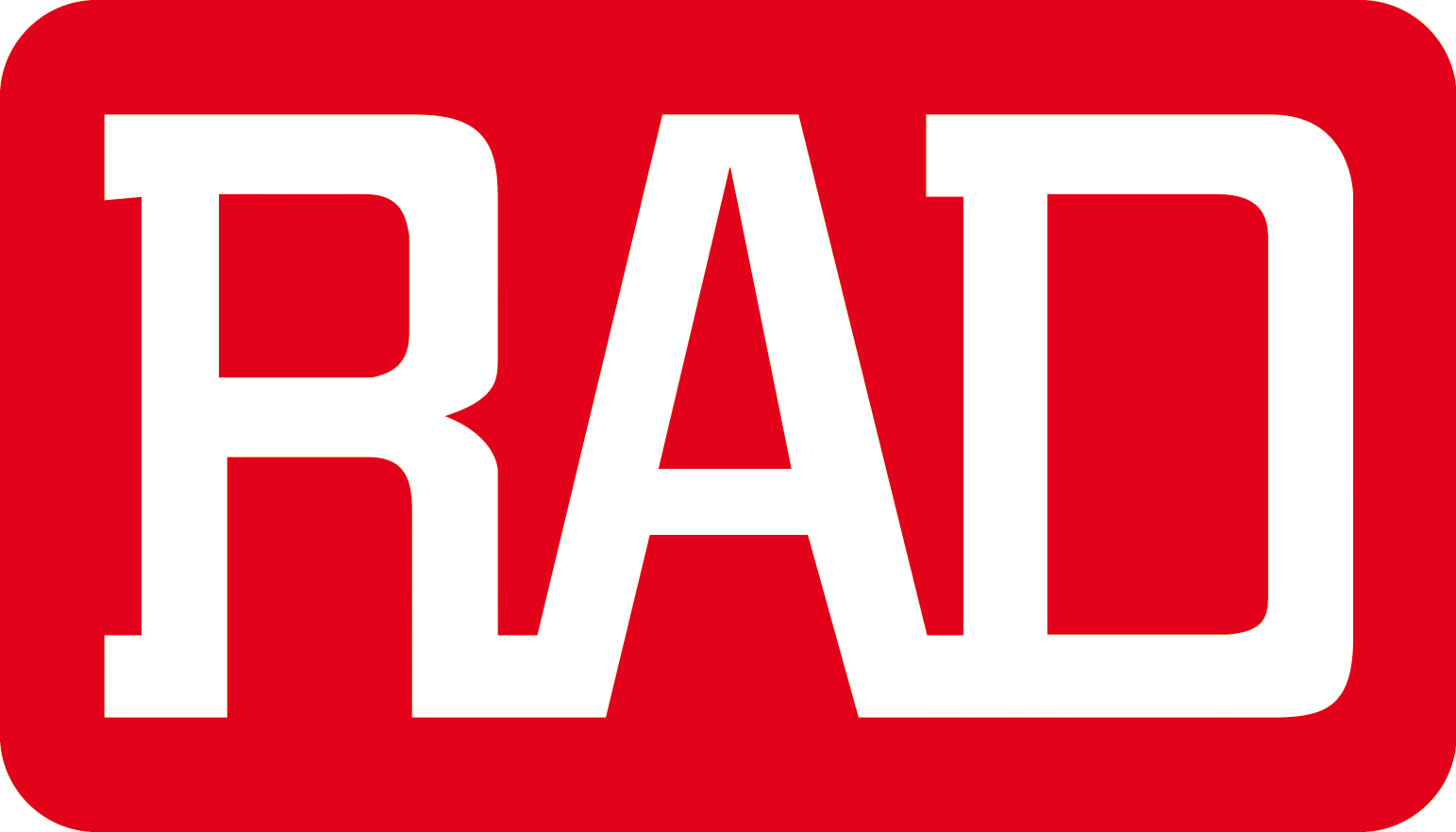 Egate-100 channelized Ethernet gateway for interconnecting PDH and packet networks
Egate-100 is a channelized Ethernet gateway for interconnecting PDH and packet networks. Egate-100 from RAD aggregates and switches Ethernet traffic to a single STM-1/OC-3 port, for the following link combinations:


- Up to 126 remote LANs over fractional E1 or T1 circuits


- Up to 63 or 84 remote LANs over E1 or T1 circuits


- Up to 32 or 42 remote LANs over bonded n ◊ E1 or n ◊ T1 lines.

The traffic is combined into a channelized STM-1/OC-3 stream, and handed over to the PSN via the unit's Gigabit Ethernet port.

Egate-100 replaces current high-priced solutions, such as channelized STM-1/OC-3 routers or multibox solutions based on converter

racks and switches. Together with service scalability, small footprint, and low power consumption, Egate-100 from RAD significantly reduces equipment cost and simplifies network operation.

Egate-100 is typically deployed at a central location (see Figure 1), aggregating user Ethernet traffic received from remote devices,

such as RADís RICi, FCD, and ASMi, thus completing a full access solution from the service provider central site to the customer

premises. Typical applications include:

- Ethernet private line/LAN services


- IP DSLAM and IP base station traffic backhauling


- Aggregation of Ethernet traffic over PDH wireless links


- Network management backhauling.



E

gate-100 Bridge

Since Egate-100 functions as a bridge in an SDH/SONET environment, service providers achieve a seamless interconnection between

customers using the TDM network and customers using the packet network, while maintaining the same service level attributes.

The bridge filters and forwards traffic at wire-speed up to 253,000 pps, enabling full utilization of the high-priced WAN circuit. VLAN

tagging and double tagging (Q-in-Q) allows adding a provider's VLAN to enable transparent LAN services in parallel to user VLAN

settings. In VLAN-aware mode (IVL), frames are forwarded according to VLAN tags and MAC address. This allows defining different

user traffic domains in order to create point-to-point (E-Line) or point-to-multipoint (E-LAN) topologies. A VLAN tunnel can be created

for separating management and user traffic. Each bridge port can switch and filter up to 512 VLANs out of the 5000 VLANs allowed

per device. This enables each remote location to be part of numerous VLAN domains. In a typical service provisioning structure (see Figure 2), Egate-100 links between users connected to the packet-switched network, and users connected to the TDM network. Virtual channels are established between the far-end users by tagging separate user traffic channels with VLANs (B and C). These virtual channels enable transparent forwarding of all user traffic. In addition, all devices are managed over the VLAN A management channel, which enables secure separation between user traffic and management traffic.

Egate-100 from RAD Quality of Service (QoS)

Egate-100 allows providing differentiated services on the same link according to Ethernet or IP marking. Classification is based on 802.1p, IP precedence or DSCP, while the traffic is forwarded by four strict priority queues. Different service rates can be provided with TDM-based n ◊ 64, n ◊ E1/T1 granularity.

Egate-100 protocols

Egate-100 utilizes native HDLC for encapsulating Ethernet traffic over E1/T1 circuits and MLPPP (Multi-link PPP) for bonding the

circuits. The unit's MLPPP features include:


Support for up to 32 MLPPP groups for E1 lines, and up to 42 groups for T1 lines


Up to eight E1 or T1 lines per bundle


Up to 16 ms delay compensation for traffic arriving from different circuits

Max Transmit Unit can be configured between 80 to 1540 bytes, enabling users to control delay and throughput

parameters

LCP (including MLPPP extension or LCP) and BCP control protocols per RFC 1661, RFC 1990 and RFC 3518.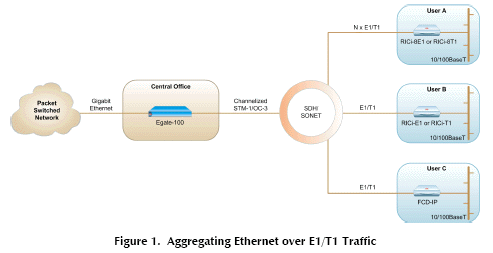 Egate-100 Diagnostics and Statistics

Comprehensive diagnostic and performance monitoring capabilities include:


Ping and trace route for IP connectivity checks


BER testing over E1 or T1 lines


Statistics and alarms for the physical SDH/SONET and Ethernet interfaces, and for the internal bridge.

Egate-100 Management

Egate-100 can be managed using different ports and applications:


Local out-of-band management via an ASCII terminal connected to the RS-232 port


Remote out-of-band management via the dedicated 10/100BaseT port


Remote inband management via the Gigabit Ethernet port, performed using Telnet, Web browser or RADview-Lite, RAD's SNMP-based element management system.

Software upgrades and configuration files can be remotely downloaded/uploaded to/from Egate-100 via TFTP.

A dedicated VLAN tunnel is used to secure the management traffic and to separate it from user traffic.

Access to the unit's management software is password-protected, and the unit can be managed by and report to up to 16 different

managers simultaneously. This enables viewing the network status and managing the unit from different locations.
Egate-100 data sheet (pdf 1016 kb)
Egate-100 installation and operations manual (pdf 3978)
Commonly ordered:
EGATE-100/48/R/SFP-1/85 4050230000
EGATE-100/48/R/SFP-2/13L 4050200000
EGATE-100/48/R/SFP-2/85 4050240000
EGATE-100/48/R/T3/SFP-6/SFP-6/CIN 405RUS0001
EGATE-100/AC/R/SFP-1/85 4050420000
EGATE-100/AC/SFP-2/13L 4050350000