!Cutter Networks> <!copyright protected>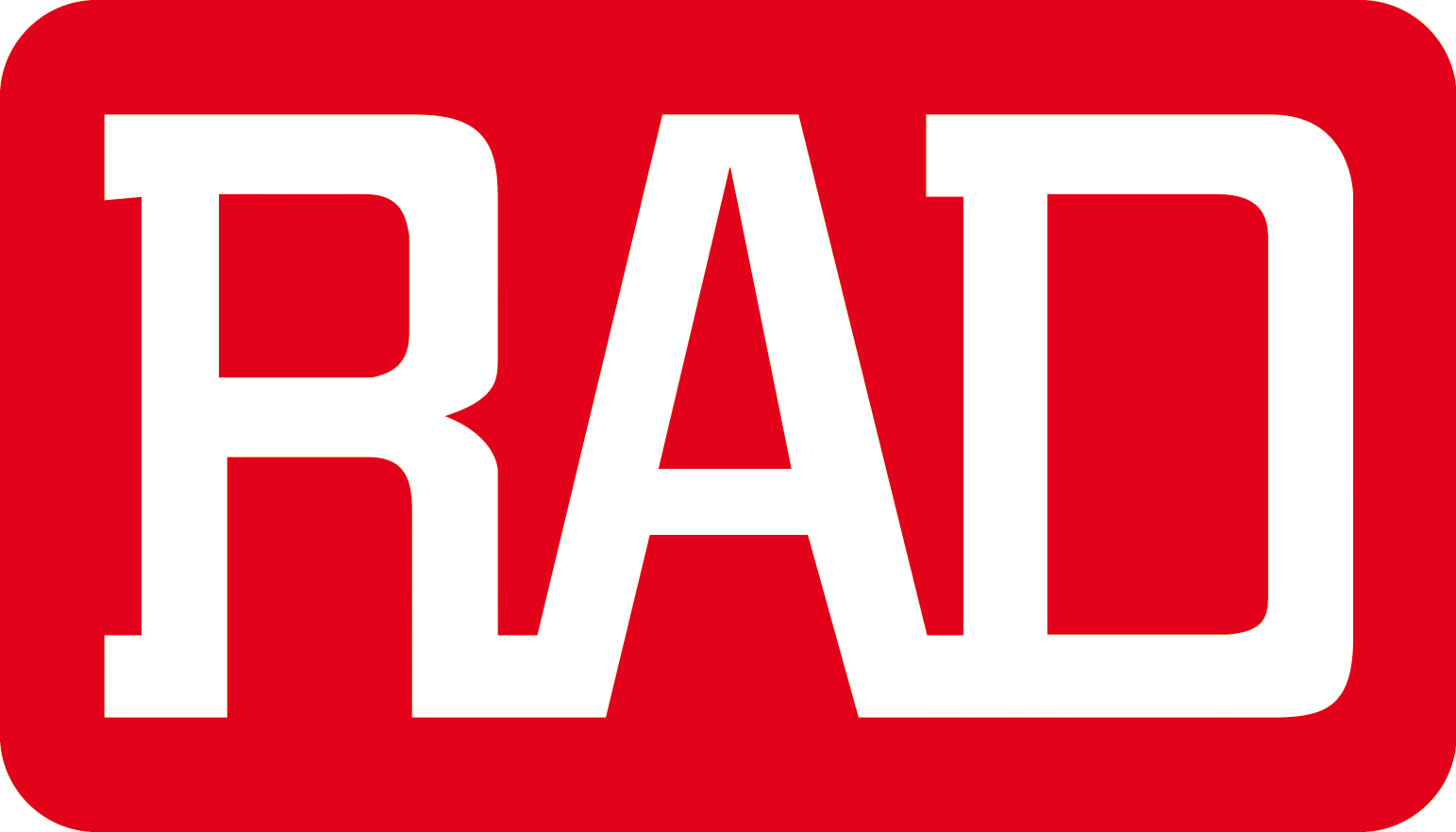 MIRICi-155 Intelligent Miniature GBe over STM-1/OC-3 NTU
MIRICi-155 from RAD is a state-of-the-art network termination unit that bridges between Gigabit Ethernet networks and STM-1/OC-3 networks, providing simple, efficient, and cost—effective Gigabit Ethernet connectivity over SDH/SONET networks. MIRICi-155 offers a migration path for connecting future-ready IP devices to existing SDH/SONET networks. Typical applications include connecting Gigabit Ethernet LANs over STM-1/OC-3 lines (Figure 1), and connecting Gigabit Ethernet LANs over wireless STM-1/OC-3 links (Figure 2).

The RAD MIRICi-155 supports frame sizes of 64–10000 bytes, including VLAN-tagged frames.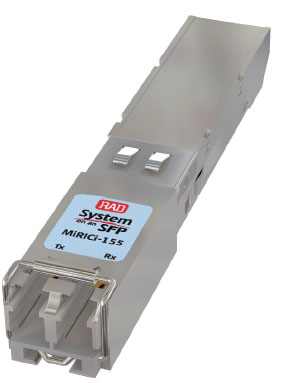 MIRICi-155 management
The RAD MIRICi-155 can be monitored, configured, and tested using the following ports and applications:

Out-of-band via the I2C channel (off the SFP edge connector)

Inband via the Ethernet port using a Web browser.

To facilitate integration of a new device into an IP network, if no IP address has been manually configured, MIRICi-155 automatically requests one from the DHCP server upon booting.

Application software can be downloaded to RAD MIRICi-155 via the central server, using TFTP.

MIRICi-155 Diagnostics
Remote (RLB) and local loopbacks (LLB) are used for physical layer troubleshooting.

Los and Fault Propagation
The LAN link is deactivated if one of the following user-defined alarms is issued and fault propagation is enabled:

LOS (Loss of Signal)
AIS (Alarm Indication Signal)
RDI (Remote Defect Indication)

In addition, the above-listed error conditions are propagated towards the host by sending an electrical signal via the LOS pin on the MSA edge connector.

Encapsulation
MIRICi-155 uses standard GFP
encapsulation according to
ITU-T G.7041/Y.1303 requirements.

MIRICi-155 Quality of Service QOS
For prioritizing user traffic, MIRICi-155 features up to four separate queues. The queues handle traffic with different services based on VLAN priority (802.1p), which enables to map the 8 priority levels of VLAN to 4 traffic classes.

SDH/SONET timeing options
The user can define the following SDH/SONET clock sources:

Internal

Recovered from STM-1/OC-3 interface.

SFP enclosure
Housed in a Small Form Factor Pluggable (SFP) package (Figure 3), MIRICi-155 complies with the Multi-Source Agreement ( MSA ).

Running on power derived from the host device, it requires no additional power supply.

MIRICi-155 is hot swappable and features a special release mechanism for easy extraction from the SFP socket.

SFP configuration adapter
An optional configuration adapter module, SFP-CA (Figure 4), is available for configuring MIRICi-155 by connecting it to a PC via a USB port. The configuration adapter is used for preliminary configuration such as assigning an IP address for first use or specifying the mode of operation. It is also used to download software to the MIRICi-155 units.

Possible applications for RAD's RICi-155GE
Possible applications include Gigabit Ethernet LANs over STM-1/OC-3 lines
(Figure 1) and Gigabit Ethernet LANs over wireless STM-1/OC-3 links (Figure 2).

Flexibility
MIRICi-155 operates with the following devices using standard encapsulation:
RAD's RICi-155GE (Central Ethernet gateway)
RAD's FCD-155E
Third-party devices that employ standard GFP encapsulation.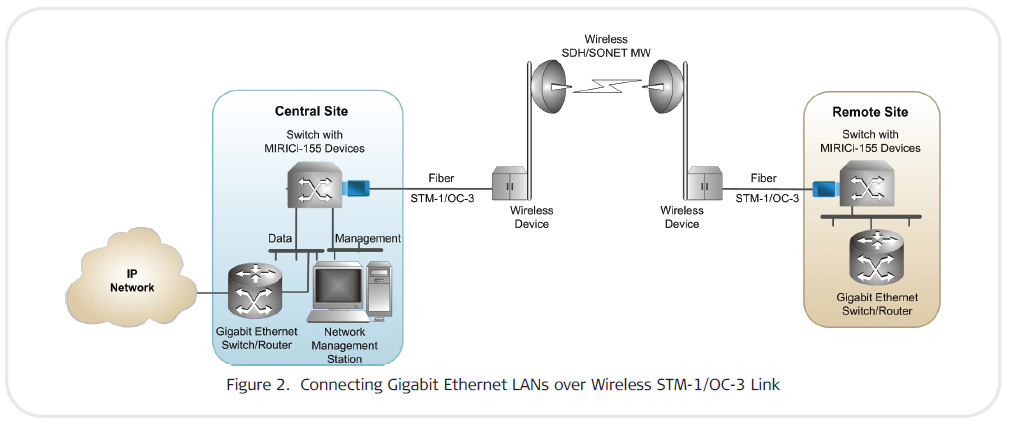 Product data sheet for RAD MIRICi-155 (pdf)