!Cutter Networks> <!copyright protected>

Teleprotection
Megaplex-4 TP Distance Teleprotection Module
Megaplex-4 TP
Distance Teleprotection Module for power utilities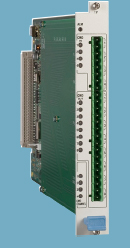 Features include:
4 110 VDC/220 VDC inputs and 8 outputs, galvanically isolated with high EMC immunity for harsh environments
Ultralow end-to-end propagation delay for commands and automation
1+1 path protection with less than 10 msec recovery time
Secured and reliable end-to-end command transmission
Unidirectional broadcast for Automation commands
T-line support


The RAD Megaplex TP ( Teleprotection ) module offers ultralow end-to-end propagation delay for immediate delivery of teleprotection commands and automation, from protective relay/contact transfer to remote-end power utility substations.

Megaplex-4 with its TP ( Teleprotection ) modules delivers teleprotection commands and automation with mission critical accuracy over dedicated fiber, TDM or IP, to help central control better manage the power grid load and to protect termination and transformation equipment from severe damages resulting from faulty high-voltage lines.

The TP ( Teleprotection ) module supports up to 4 command/automation inputs and 8 outputs, enabling teleprotection equipment to utilize the advanced transport capabilities offered by Megaplex.
Teleprotection commands can be locally output or be carried to a peer card/ RAD Megaplex unit over TDM/SDH or packet switch network. Up to 4 commands can be carried over a single DS0.
The teleprotection command and automation is triggered by 220 VDC or 110 VDC input signal to the TP module.
The teleprotection module is also used for the automation processes by exchange of data between the relay protection devices and the control center, thus allowing for uninterruptable power supply throughout the grid when fault occurs.
Megaplex's advanced carrier Ethernet and pseudowire capabilities guarantee the performance levels required when migrating to packet networks with hard QoS, as well as robust latency and jitter protection.
The RAD Megaplex TP ( Teleprotection ) module operates in conjunction with other Megaplex modules catering for a variety of interfaces, such as voice, high speed, low speed and others, to provide any possible service needed in a substation.