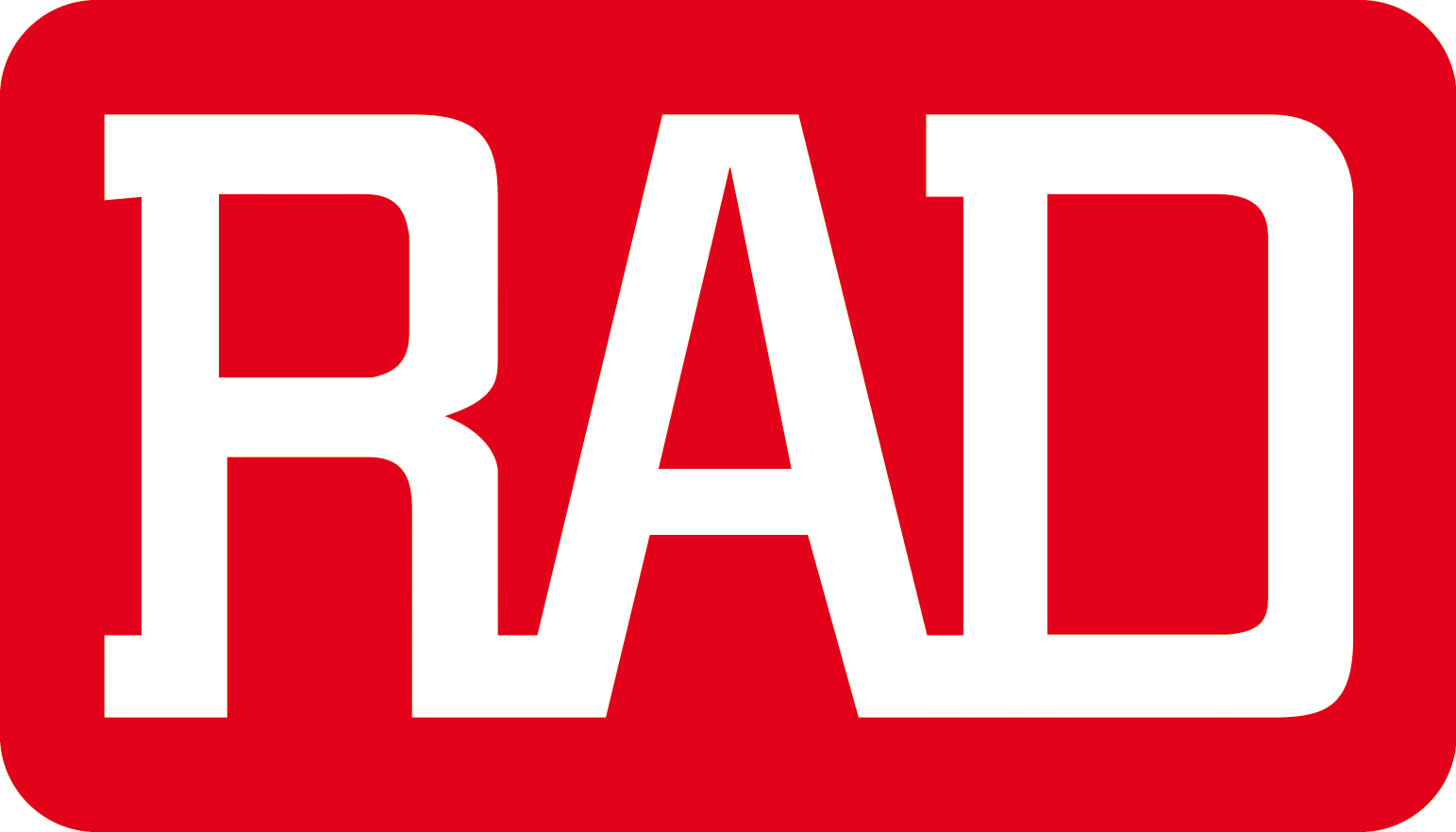 RAD Data Communications
Baseband Modems and Last Mile Access
RAD ASM-10/8
Sync/Async Short Range Modem
Synchronous or asynchronous
Full or half duplex
Selectable data rates up to 19.2 kbps
Extended range up to 28 km (17.5 miles)
Differential diphase modulation
Carrier control for multipoint operation
V.54 diagnostics including unattended remote test
Detects power failure in the remote unit
Line protection circuits
Low power consumption
RAD ASM-11 (data sheet pdf)
Async Short Range Modem
Asynchronous operation
Full or half duplex
Selectable data rates up to 19.2 kbps
Extended range up to 39 km (24 miles)
Differential diphase modulation
Carrier control for multipoint operation
V.54 diagnostics including unattended remote test
Line protection circuits
Compatible with ASM - 10/8, SRM - 8 async mode, and CMN - C11 card

RAD ASM-20 (pdf data sheet)
Sync/Async Short Range Modem
Full or half duplex operation
Synchronous or Asynchronous
Selectable data rates from 19.2 to 256 kbps
Range up to 23 km / 14 miles
Carrier control option
V.54 diagnostic loops available
Internal test pattern generator and error LED
Modular, field changeable digital interfaces available are: V.24, V.35, X.21,
RS-530, V.36, G.703
Codirectional and built-in Ethernet bridge
Line protection circuit
RAD ASM-20 Cards
RAD ASM-24 (pdf data sheet)
Sync Short Range Modem
High-speed, extended range, baseband modem
Synchronous operation, full or half duplex
Selectable data rates, from 48 to 144 kbps
Range up to 10 km (6.2 miles) at 64 kbps, over 24 AWG
Carrier control
V.54 diagnostics:
Internal test pattern generator and error detection
Interface options for:
V.24/RS-232, V.35, V.36/RS-449, RS-530,
X.21, G.703 Codirectional (64 kbps), and built-in Ethernet bridge
Line protection circuits

RAD ASM-31 data sheet (pdf)
2-Wire, Multirate Short Range Modem
Multirate short range modem operating in full duplex over 2-wire lines
Synchronous and asynchronous operation
Operating range up to 5.5 km (3.4 miles), irrespective of data rate
2B1Q line coding
Adaptive equalizer for noise immunity and high performance over low quality lines
Variety of DTE interfaces: RS-530, V.24, V.35, X.21, G.703 Codirectional, IR-ETH, IR-ETH/Q, IR-IP
Selectable data rates:
Sync: 1.2 kbps to 128 kbps
Async: up to 38.4 kbps
Available as a standalone unit or a single modem card
Diagnostic loopbacks in compliance
RAD ASM-32 (pdf data sheet)
Dual Port 2-wire Short Range Modem
Extended range, dual port, short range modem
Full duplex operation over two wires using echo cancellation
Two independent async/sync channels
Wide selection of data rates
Sync: 1.2 up to 128 kbps
Async: 1.2 up to 38.4 kbps
Operates in point-to-point applications or opposite MP-2000 HS-U module
Operating range up to 8 km (5 miles) over 24 AWG cable, independent of data rate
Supports digital interfaces: V.24/RS-232, V.35, V.36, RS-530, X.21, G.703 Codirectional, and IR/ETH
Any combination of interfaces for the two ports
Built-in pattern generator and six different V.54 diagnostic loops
RAD ASM-40 (pdf data sheet)
High Speed Synchronous Short Range Modem
Extended range, baseband modem - up to 2048 kbps
Can be used as a modem or as a rate/interface converter
Transmission range of up to 1.75 km (1.1 miles)
Full duplex transmission over 4 wires
Modular digital interfaces include: V.35, X.21, IR-ETH, RS-530, V.36/RS-449 or G.703/HDB3
Jitter attenuation complies with G.823 (for CEPT) and AT&T 62411-1985 (for T1)
Remote power feeding option for repeaters
Meets special Telecom standards (Austel, BABT)
Selectable Forward Error correction for rates up to 1024 kbps

RAD ASM-45
High Speed Short Range Modem
Synchronous transmission over 4-wire
Selectable data rates: 64, 128, 192, 256, 384, 512 or 768 kbps
Range up to 5.5 km / 3.5 miles at 64 kbps over 24 AWG cable
Carrier control
V.54 diagnostics
Internal test pattern generator (V.52) and special error LED
Variety of digital interfaces: RS-530, V.35, X.21, V.24 (64 kbps only) or G.703 Codirectional (64 kbps)

RAD ASM-60 (pdf data sheet)
VDSL-based modem, operates in full duplex over 4-wire 19-26 AWG lines.
Transmitting data at 4.096 Mbps, 6.144 Mbps or 10.24 Mbps, ASM-60 eliminates the need for fiber optic cables in the last mile (local loop) or campus network environment.
ASM-60 uses the VDSL QAM technology to improve the bandwidth utilization and ensure efficient transmission, even over poor quality lines.
Available in two versions:
ASM-60/CO, for installation at central office and ASM-60/CPE, for installation at customer premises.
DTE interfaces supported: HSSI, Ethernet bridge (IR-ETH), 10/100BaseT bridge with VLAN support (IR-ETH/QH)
IP router (IR-IP).
ASMi-60 is managed via an ASCII terminal connected to the front-panel supervisory port. The embedded menu-driven software allows to perform the following activities:
Data rate selection
Modem's status display
VDSL statistics collection
Real time alert of fault conditions.


Data Rate Range
Mbps km miles
4.096 2.0 1.2
6.144 2.0 1.2
10.24 1.8 1.1
RAD ASMi-24
Sync Short Range Modem with Remote Management
Extended range, baseband modem - up to 10 km (6 miles) at 64 kbps
Full management of local and remote modems via front panel
Remote out-of-band management for all line conditions
Real-time alarm indication for local and remote units
Selectable data rates:
48 kbps up to 144 kbps
Fully compatible with ASM - 24
Full or half duplex on 4-wire lines
V.54 and built-in BER tester diagnostics
Carrier control option
Supports digital interfaces: V.24/RS-232, V.35, X.21, V.36/RS-449, RS-530 or G.703 Codirectional
A special built-in Ethernet bridge for LAN to LAN connectivity
Card version available for ASM - MN-214 19" rack and LRS - 12 19" rack with central SNMP management

RAD ASMi-31 data sheet (pdf)
Sync/Async Short Range Modem
2-wire, full duplex, short range modem
Remote management using an in-band channel
2B1Q line coding
Operating range up to 8 km (5 miles) over 24 AWG wire, independent of data rate
Real-time alarm indication for local and remote units
Selectable data rates from 1.2 kbps up to 128 kbps
Fully compatible with ASM - 31 and SRM-31
Works opposite MP-2100/HS-U module and U-RPT (ASMi-31-2 only)
Card version for ASM-MN-214 19" rack and LRS-12 19" rack with central SNMP management
Configuration and monitoring of local and remote units from front panel
V.54 and built-in BER tester diagnostics
Supports various digital interfaces: V.24/RS-232, V.35, X.21, V.36/RS-449, RS-530, G.703 Codirectional, or built-in Ethernet bridge
Automatic rate detection in external clock mode
ASMi-31CQ quad card version for use in LRS24 pdf data sheet
ASMi-31 pdf installation & operation manual
| | |
| --- | --- |
| | 2 WIRE IDSL MODEM CARD, REMOTE MGMT. |
| | SHORT RANGE MODEM, 2 WIRE, MASTER, FULL DUPLEX MGMT, |
| | 2 WIRE ASNYC SHORT RANGE MODEM W/ REMOTE MGMT 1.2-128 KBPS |
| | SHORT RANGE MODE, 2 WIRE, MASTER, FULL DUPLEX MGMT, STANDALONE |
| | 2 WIRE MULTI-RATE SHORT RANGE MODEM |
| | 2 WIRE MULTIRATE SHORT RANGE MODEM |
| | 2 WIRE ASNYC SHORT RANGE MODEM W/ REMOTE MGMT 1.2-128 KBPS |
| | 2 WIRE ASYNC SHORT RANGE MODEM W/REMOTE MGMT 1.2-128 KBPS |
| | 2 WIRE ASYNC SHORT RANGE MODEM W/REMOTE MGMT 1.2-128 KBPS |
| | ASMi-31 installation manual (pdf 1,707k) |
RAD ASMi-450
HDSL High Speed Modem
High-speed data transmission range over 2-wire lines
HDSL technology for extended range
Selectable data rates up to 1152 kbps
Range up to: 5.7 km / 3.5 miles at 768 kbps 4.7 km / 2.9 miles at 1152 kbps over 24 gauge wire
Reliable performance over poor/noisy lines
Digital interfaces: V.35, V.36/RS-449, X.21 or RS-530
In-band channel for remote control, monitoring and diagnostics
Monitoring, control and diagnostics via front panel or supervisory port
RAD ASMi-50
2/4-wire MSDSL Modem with Remote Management
2/4-wire MSDSL modem with remote management, extending data transmission to 8.2 km (5.0 miles)
Supports multiple data rates between 64 kbps and 1152 kbps
Utilizes MSDSL 2B1Q line coding for extended range and improved quality
Provides an out-of-band operation channel for end-to-end system management and supervision
Supports a variety of digital interfaces:
V.24 (64 kbps, 128 kbps)
RS-530
X.21
V.35
V.35A
V.36/RS-449
G.703 Codirectional (64 kbps)
Ethernet bridge (IR-ETH)
Ethernet bridge with VLAN support (IR-ETH/Q)
IP router (IR-IP)
Automatic rate detection in external clock mode for tail-end applications
Available as single and dual modem cards for the LRS-24 modem rack with SNMP management or as a single modem card for the ASM-MN-214 modem rack
Available as a special version for connecting to SDH systems with unstable clock
Extensive diagnostics, including V.54 loopbacks, BER testing and line quality monitoring
Setup, control and monitoring via the front panel

| | |
| --- | --- |
| | 2/4 WIRE EXTENDED RANGE MODEM FOR LRS-24 |
| | DUAL 2/4 WIRE EXTENDED RANGE MODEM CARD |
| | DUAL 2/4 WIRE EXTENDED RANGE MODEM CARD |
| | 2/4 WIRE EXTENDED RANGE MODEM, MASTER, RS530 |
| | 2/4 WIRE BASE BAND MODEM, 64-1152 KBPS, MASTER |
| | 2/4 WIRE BASE BAND MODEM, 64-1152 KBPS, MASTER |
| | 2 AND 4 WIRE EXTENDED RANGE MODEM, MASTER, 115V, V35 |
| | 2/4 WIRE BASE BAND MODEM, 64-1152 KBPS, MASTER |
| | 2 & 4 WIRE EXTENDED RANGE MODEM, MASTER, 230V, V35 |
| | 2/4 WIRE EXTENDED RANGE MODEM, MASTER, -48VDC, V35 INTERFACE |
| | 2/4 WIRE EXTENDED RANGE MODEM CARD |
| | 2/4 WIRE EXTENDED RANGE MODEM |
| | 2/4 WIRE BASE BAND MODEM, 64-1152 KBPS, SLAVE |
| | 2 AND 4 WIRE EXTENDED RANGE MODEM, SLAVE, 115V, V35 |
| | 2/4 WIRE BASE BAND MODEM, 64-1152 KBPS, SLAVE |
| | 2/4 WIRE EXTENDED RANGE MODEM, SLAVE |
RAD ASMi-51
ASMi-51 MDSL Modem (pdf data sheet)
Installation and Operations manual for RAD ASMi-51 (pdf manual)
ASMi-52 operations manual (pdf )
| | |
| --- | --- |
| | G.SHDSL MODEM, MASTER, 4 WIRE |
| | G.SHDSL MODEM, MASTER, 2 WIRE |
| | G.SHDSL MODEM, MASTER, 4 WIRE |
| | G.SHDSL MODEM, MASTER, V35, 2W |
| | G.SHDSL MODEM, MASTER, V35, 4W |
| | G.SHDSL MODEM, SLAVE, 4 WIRE |
| | G.SHDSL MODEM, SLAVE, 2 WIRE |
| | G.SHDSL MODEM, SLAVE, 4 WIRE |
| | G.SHDSL MODEM, SLAVE, V35, 2W |
| | G.SHDSL MODEM, SLAVE, 4 WIRE |
RAD ASM-MN-214
Hub for Short Range Modems
High density 19" modem rack
Any combination of up to 14 modem cards
Fiber optic and copper wire modems in a single modem rack
Hot swapping of cards and power supplies
Optional power feeding from different sources (AC or DC)
Separate power supplies for full redundancy
4U high

LTU-2 (data sheet pdf)
E1 Line Termination Unit
Extended dynamic range of up to 2.2 km to the nearest repeater
Supports up to -45 dB at 1024 kbps
Simplex line power feed for E1 repeaters
Complies with ITU G.703
V.54 diagnostics
V.52 test pattern generator and ERR LED indication
Front panel jack access
Line protection circuit
Surge protection complies with ITU K.17
Standalone and rack module version
AC or DC powered
RAD RPT
Miniature T1/E1 Repeater
RPT is a miniature G.703 repeater for extending the range of T1 (1.544 Mbps) or E1 (2.048 Mbps) equipment.
Two models are available:
RPT-I for indoor operation, supplied in a miniature plastic case.
RPT-O for outdoor operation, supplied in an all-weather plastic case.
RPT supports up to 39 dB attenuation at 772 kHz for T1, and up to 45 dB at 1024 kHz for E1. For a 22 AWG pulp cable, this represents a distance between repeaters of up to 2.2 km / 1.3 miles.
RPT can be powered using either TELCO simplex line power or local power. If available, TELCO line power is normally used in preference to local line power. For TELCO power, both "through" and "loop" power methods are supported (refer to Figure 1). For local power, RPT can use either a battery or a wall-mounted AC power supply. The outdoor version (RPT-O) can be powered from TELCO simplex line power only.
RPT supports local loopback via a manual switch. When the loopback is activated, the receive data (RX-1) of side 1 is looped back to the transmit data (TX-1) of port 1, with the path from the receive data of port 2 disconnected. The loopback switch is located internally in RPT-O, and externally in RPT-I.
Connection to the line is made via a 15-pin, D-type female connector for RPT-I and a terminal block for RPT-O.